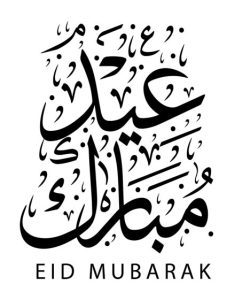 The Management Committee of the YCA Cultural Centre (YCC) would like to take this opportunity to wish you & your family Eid Mubarak & we ask Allah SWT to accept our fasting, prayers, good deeds, to forgive our sins & to shower all of us with happiness, mercy, forgiveness & grant us serenity & peace in our lives.
🕌 We would like to remind you that there will be only One Eid Prayer which will be in Arabic & English & will start promptly at 8:00am on Saturday 9th of July.
🚪 The masjid will be open from 7:00am.
🚗 Please arrive early & park considerately. If possible, car share to reduce congestion around our masjid.
🟦 It's advisable to bring your prayer mat just in case the masjid is full, and you need to pray outside.
Eid Mubarak to you & your family.