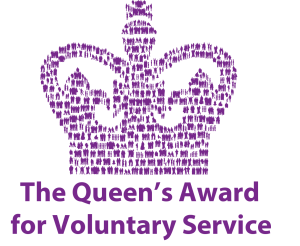 A Sandwell group of volunteers who help new migrants and refugees settle in local communities have been awarded the Queen's Award for Voluntary Service.
The Yemeni Community Association's team of volunteers provides educational, recreational, cultural, spiritual and emotional well-being activities for people of all ages.
Volunteers work to meet the needs of Arabic speaking communities and specifically support new migrants and refugees to settle in the area.
The organisation, which is led by chief executive officer Ragih Muflihi, is based at the Greets Green Access Centre, in Tildasley Street, West Bromwich.
Mr Muflihi said: "It is a great honour that the Yemeni Community Association in Sandwell has been recognised for the high standard of services it provides in meeting the needs of the local people."
"We work with a group of about 40 volunteers who range from 15 years old to 70-plus from a variety of ethnic backgrounds who act as peer mentors to support people with a variety of issues.
"They include emotional well-being support and helping to develop the English language skills of new migrants to enable them to access the wider community."
He said that over the past 12 months approximately 920 individuals had been helped. "Our work has helped to reduce community tensions and helped to ease the transition and settlement of new migrant families into the Sandwell community," he said.
Mr Muflihi said that Sandwell had long been a destination for migrants but people who were less proficient in English "tended to live in silos" by not mixing with one another.
The organisation also runs mosque tours for local schools to help with the religious education curriculum and give live examples of how Muslims worship.
Sandwell Council's Deputy Leader and cabinet member for community engagement and equality Councillor Syeda Khatun said: "This is a fantastic achievement and a great honour for the association to receive such a prestigious award.
"The council really values the association's commitment to supporting the community and the excellent work they do."
Major Sylvia Parkin, Deputy Lieutenant for the West Midlands, said in a message to the group: "The announcement of your award is extremely good for Sandwell and the West Midlands.
"I know many people will join me in congratulating you on your achievement which is richly deserved. Those who directly benefit from your voluntary work will also be particularly pleased that the service you provide has been publicly recognised.
"To achieve a Queen's Award is a tremendous honour and wonderful recognition of an organisation's work. It is a great way to say 'thank you' to your volunteers."
Imad Almuflehi Chair of the YCA said: "We are absolutely delighted with this wonderful award, it serves as great recognition of the amazing work of all the staff, volunteers and partners associated with the YCA in Sandwell. On behalf of the trustees I want to say a huge thank you to all involved over the history of the association for making it so welcoming, engaging and impactful for the diverse communities we serve"